Make the world better one book at a time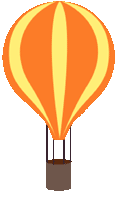 Aviator Owl wants to make a difference. The books benefit everyone involved. First, they help children practice their reading skills and encourage them to think with greater imagination. Second, every book supports a different cause. Every book purchased is full of benefits! So what are you waiting for? Check out everything at the link below!
Every Aviator Owl® Book is written with a specific cause in mind.
New products are released every day at our Zazzle store. We have everything from shirts to aprons to pet bowls. Be sure to check out everything we have at the link below.
Games and apps are coming soon! Be sure to check back for updates.
Games
& Apps
This October be sure to check out our halloween printables, coming this October to the Activities page. Print them out and have a blast!
Halloween
Dressing Game
Every Christmas we offer a free printable template so anyone can write a letter to Santa. Look for it this November on our Activities page!
Letter to
Santa
Want to connect with us? Send us an email below! We'd love to hear anything, including any ideas you might have for a new book or charity! We hope to hear from you soon!
First Book provides access to new books for children in need. They seek to end illiteracy in the best way they know how - through books! For more information, check out our Charities page!
Developed in 2008 by then 11-year-old Emma Rose Shapiro, the mission of The Halloween Helpers is to donate costumes to children who might not otherwise have them.
HALO is an acronym that stands for Helping Animals Live On. HALO is a safety net for thousands of homeless dogs and cats each year. See our Charities page for more information.
The Toys for Tots Program collects new, unwrapped toys during October, November and December each year, and distribute those toys as Christmas gifts to less fortunate children.
Their mission is to improve the nutrition and health of HIV-affected and at-risk populations through sustainable gardening through training and providing resources.
Aviator Owl is always looking for new ways to help. Have an idea? Let us know! We'd love to hear from you. You can either fill out the form below or check out our Contact page!